Confession: I didn't actually like Sarah Kuhn's Asian superheroine book, HEROINE COMPLEX, that much. I really wanted to because ASIAN SUPERHEROINES! But the repetitiveness of the narration and overly on-the-nose dialogue unfortunately really slowed the story down for me.
But I LOVED the summary for the sequel, HEROINE WORSHIP! I was pretty obsessed with My Fair Wedding with David Tutera back in the day, at least before it was rebranded as UnVEILED and became all about the bullshit scripted reality show drama. (Still mad, tbh.) And THAT COVER! I was excited to win a Twitter giveaway of an ARC!
HEROINE WORSHIP picks up not long after HEROINE COMPLEX left off, with ass-kicking/telekinetic diva superhero Aveda Jupiter (aka high-strung Chinese-American Annie Chang) and her flame throwing mixed-Japanese former sidekick and best friend since childhood Evie Tanaka agreeing to a more equal partnership. But this installment switches to Aveda's point of view, as she suffers an identity crisis over the fact that the newly demon-free San Francisco might not need her anymore.
I'm not gonna lie, it took me a while to get into this, mostly because a lot of the writing problems that bothered me with the first book are still here–this could've been, like, 50 pages shorter if an editor had cut down on the characters' tendencies to just keep hammering in things that were pretty self-explanatory the first time. I had to power through it at first, but I'm glad I did, because it's a really fun and enjoyable story.
First of all, the wedding storyline is brilliant. The superhero conflict–an unseen demonic force is possessing San Francisco's brides-to-be and making them even more out-of-control and terrifying–is a fun poke at Bridezillas, but the idea of Aveda Jupiter trying to be Evie's best maid-of-honor ever is nothing short of genius. Not only is the Bridesmaids/Bride Wars drama a perfect continuation of the first book's The Devil Wears Prada-esque rom-com elements, this single storyline spectacularly combines everything you could want from a Heroine Complex sequel starring Aveda Jupiter: it reverses Aveda and Evie's center of attention/loyal sidekick dynamic from Book 1, while still allowing Aveda's controlling diva tendencies to come to the forefront amidst  the equally over-the-top business of wedding planning (or "bridal complex", as Aveda puts it). But what I really loved is that Kuhn surprisingly doesn't go for the obvious irony, i.e., Aveda's so extra that she somehow manages to become a Bridesmaidzilla. Her character arc is messy and imperfect, but it's rooted in a genuine desire to be a better friend. Don't get me wrong, there's still a lot of over-the-top wedding planning drama and Aveda Jupiter extraness (honestly, would you want it any other way?), but Aveda's journey is more subtle and rewarding.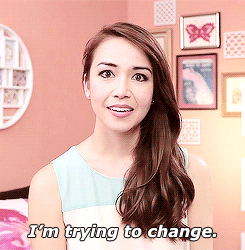 I do have some issues with the book–the dialogue still sounds like therapy session speak at times, and I would've liked to see Nate a bit more, since it's his wedding too! But to be fair, the groom being more or less superfluous is something of a time-honored tradition in wedding stories. As undeniably infectious and fun as the bridal hijinks are, this is really Annie and Evie's story, and the development of their characters relationship in this book is very organic and satisfying.
Though Aveda does get some pretty hot sex scenes too, which was nice.
Constance Wu doesn't actually look that much like Aveda, but she would be SO boss in the role. Joanna Sotomura played a more Aveda-esque character as Emma Woodhouse, but physically she's a better match for Evie, right down to the freckles! And yes, "Save the Date" is meant to be a pun.
Huge thanks to Sarah Kuhn for the gorgeous ARC! If you liked HEROINE COMPLEX, you'll definitely like this one too. Asian superheroines and big fat over-the-top wedding drama–you know you want to.